Breakfast Martini Bundle
For a limited time only, you can purchase a 50cl award-winning Slingsby Marmalade Gin with our very own gin-infused marmalade preserve for just £25.
Award-Winning Marmalade Gin
Our Marmalade Gin has been crafted using locally sourced botanicals that are synonymous with the beautiful and restorative nature of Harrogate. These unique botanicals are complemented with zesty Yorkshire marmalade, water drawn from the world-famous Harrogate aquifer, pure single grain spirit and a handful of the finest ingredients sourced from around the world.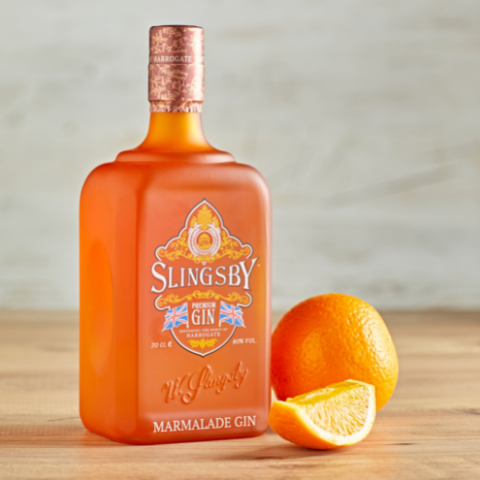 Serving Suggestions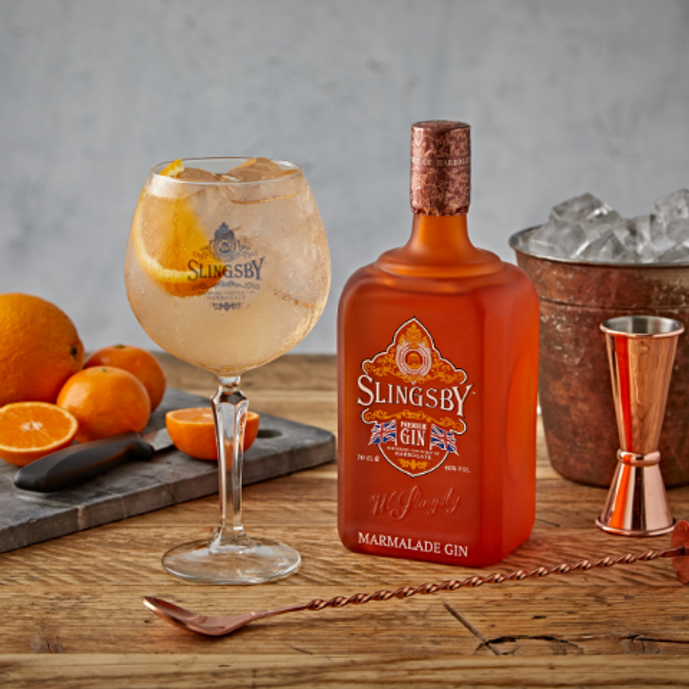 Signature Serve
Serve over ice with a premium Mediterranean water and garnish with a fresh orange wedge
Cocktails
Click the button below to discover our range of delicious cocktails crafted with Slingsby Marmalade Gin
Cocktails
Tasting Notes
Slingsby Marmalade Gin is rich in orange citrus and tangerine flavours. Crisp grapefruit enhances the citrus profile further and the Yorkshire Marmalade provides a beautifully sweet finish and a well-rounded mouthfeel.
Our awards
Slingsby has gained recognition on a global scale. We are exceptionally proud to have received over 90 awards from around the world including San Francisco, New York, London and China