Our Story
Our story begins in the North Yorkshire spa town of Harrogate which is home and inspiration for our award-winning Spirits.

In 1571 William Slingsby discovered the unique properties of the natural spring water from Harrogate's Tewit Well. His discovery brought thousands of visitors to 'take the waters' which was thought to have medicinal properties and to this day, people from all over the world visit the spa town to restore their body, mind and soul. Slingsby Gin seeks to capture the 'Spirit of Harrogate'; synonymous with its beautiful and restorative nature and deliver it in a bottle for you to enjoy.
RESTORING THE SPIRIT OF HARROGATE
Inspired by this story, our founders Marcus Black and Mike Carthy embarked on an adventure. They wanted to create a product that would celebrate the spa town heritage and bring to life the essence and restorative nature of Harrogate. It took over 15 months and 18 different variants of gin before they decided on the perfect recipe. In 2015, the Spirit of Harrogate was born.   
LOCAL BOTANICALS AND FRUITS
Our gins are crafted using 24 carefully selected botanicals. These include hand-grown local plants from Rudding Park Hotel kitchen garden in Harrogate and fruits from local Yorkshire suppliers that go into our flavoured range; our Rhubarb Gin is made with fruit from the world famous 'Rhubarb Triangle' in Wakefield and we use Yorkshire gooseberries and blackberries from Balloon Tree Farm in York. These ingredients are combined with a handful of the finest ingredients from around the world such as the grapefruit peel that gives our London Dry Gin that delicate citrus flavour and the most important ingredient of them all, our piney juniper berries.
Shop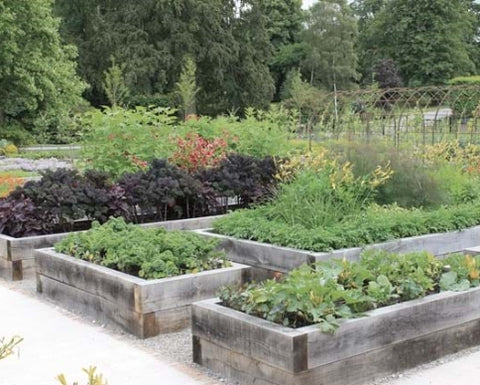 WORLD FAMOUS WATERS
Following Slingsby's discovery over 400 years ago, Harrogate has built its reputation on the unique properties of its waters. Within a two mile radius of the town centre, 88 mineral springs rise to the surface and of these, some 35 are within an acre of Harrogate's beautiful Valley Gardens.

Each of our spirits use water drawn from the world-famous Harrogate aquifer. 

OUR MASTER DISTILLER
Our master distiller, based at Langley Distillery, Birmingham, has over 35 years' experience producing outstanding quality gins. We expertly combine Harrogate aquifer water, pure single grain spirit and our carefully selected botanicals and ingredients before masterfully finishing and bottling our award-winning products in North Yorkshire.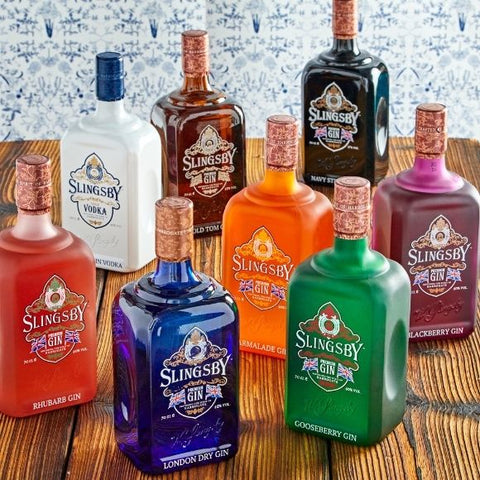 COME AND VISIT US
Visit our beautiful store in Harrogate where we have an expanding range of products, sampling station and gifting items available. You can also become part of the Slingsby story by tasting our experimental gins and voting for your favourite that you want us to launch next. This is where our fruit flavours started, including our popular Yorkshire Rhubarb Gin which you can now find on the shelves of incredible bars, restaurants, retailers and independents across the country.
Find us on Montpellier Parade, just around the corner from the famous Bettys Tea Rooms.
5 - 7 Montpellier Parade, Harrogate, HG1 2TJ
Gin Foundry
"Spirit of Harrogate set out to create a product that celebrates their town and in working with local suppliers and forging ties with the community, have more than beaten their initial goal."
COMMUNITY SPIRIT
We want to give back to the community and so we support a number of local charities throughout the year.
Find out more