Award-Winning Fruit Flavours
The Slingsby Fruit Experience box combines three miniature bottles of our award-winning gins – Yorkshire Rhubarb Gin, Yorkshire Gooseberry Gin and Yorkshire Marmalade Gin. Each of our gins are crafted using locally sourced botanicals that are synonymous with the beautiful and restorative nature of Harrogate, pure single grain spirit and water drawn from the world-famous Harrogate aquifer.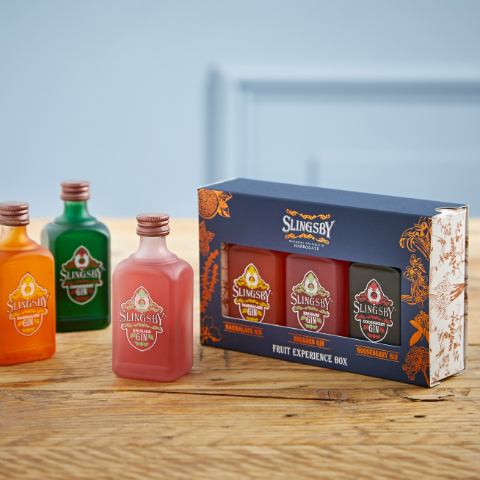 Tasting Notes
Sweet yet deliciously tart Rhubarb Gin with rich and beautifully sweet Yorkshire Marmalade Gin and refreshing, crisp Gooseberry Gin.
Our awards
Slingsby has gained recognition on a global scale. We are exceptionally proud to have received over 90 awards from around the world including San Francisco, New York, London and China