The Perfect Serve, Every Time
Our new Slingsby Solo Vodka can combine our award-winning Slingsby Vodka flavours with a complementary soda and lime. This is our signature Slingsby serve with the finest ingredients in a new, convenient canned format. The full Slingsby Solo range cans are best served chilled and straight from the can and guarantee the perfect gin and tonic every time.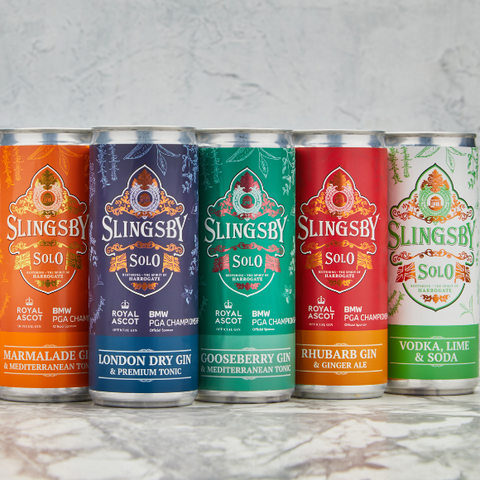 Tasting Notes
The Slingsby Solo range is a delicious combination of Slingsby premium gin and vodka and complementary mixers to create the perfect serve, every time.
Our awards
Slingsby has gained recognition on a global scale. We are exceptionally proud to have received over 90 awards from around the world including San Francisco, New York, London and China