Sophisticated Take On The Hard Seltzer
The Slingsby Spritz range is a delicious combination of Slingsby premium gin, sparkling water and a burst of fruit flavours. Best served chilled and straight from the can, our Rhubarb & Strawberry flavour pairs award-winning Slingsby gin with the finest ingredients in a new recipe. At only 70 calories per can, you can now enjoy gin guilt-free, in an even lighter and refreshing way.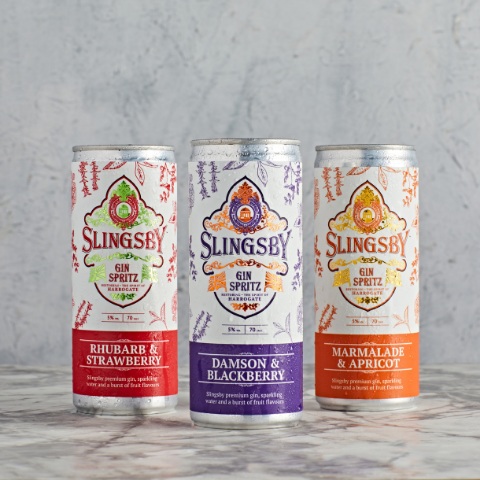 Tasting Notes
We have paired our award-winning Slingsby Rhubarb gin with sweet and fresh strawberry. This flavour is incredibly light and the tanginess of the rhubarb and the fruitiness of the strawberry work wonderfully together.
Our awards
Slingsby has gained recognition on a global scale. We are exceptionally proud to have received over 90 awards from around the world including San Francisco, New York, London and China