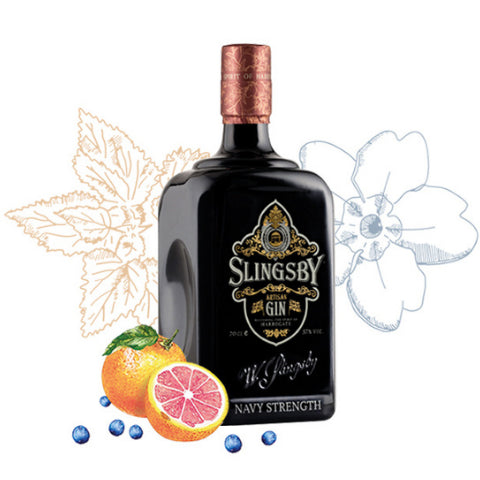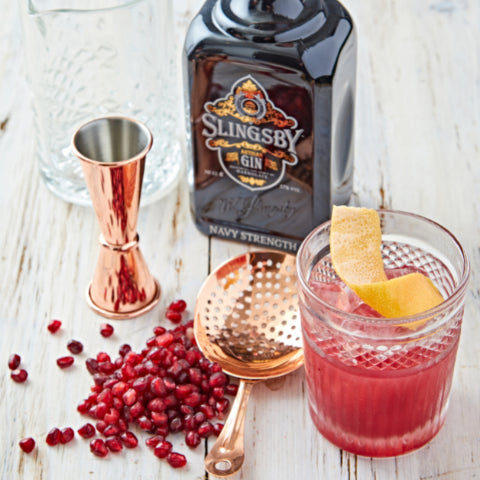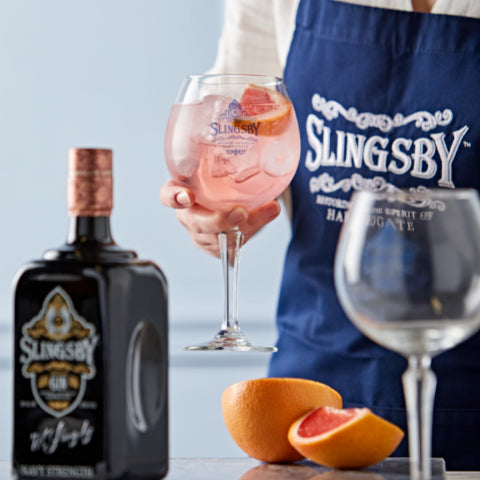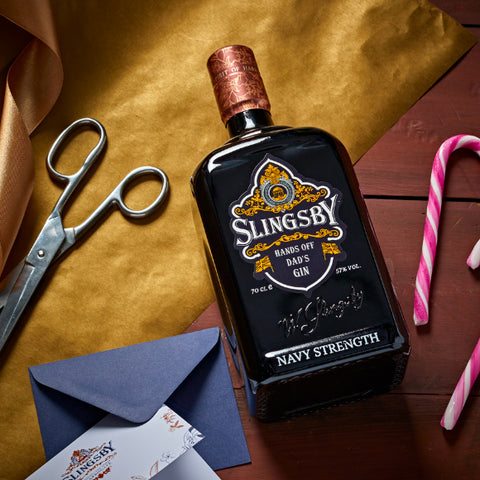 Award-Winning Navy Strength Gin
One glimpse of the sleek, black bottle indicates that this is something very special. Our Navy Strength Gin uses the same botanical mix as our classic London Dry Gin including Primrose, sweet cicely, nettle, rhubarb, milk thistle, rosehip and Taylors of Harrogate green and jasmine tea, however is stronger and richer with an ABV of 57%. This creates a great body and intensity whilst still retaining our classically smooth finish. This gin continues the tradition of the Royal Navy's 'proof test', whereby gunpowder can still ignite if gin is accidentally spilled upon it.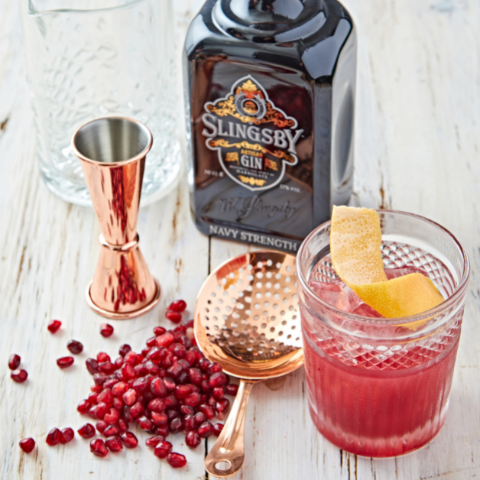 Serving suggestions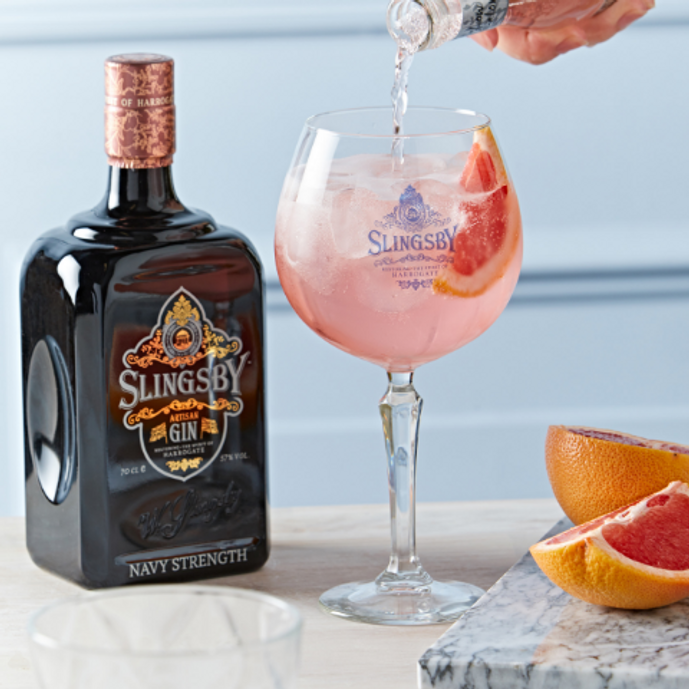 Signature Serve
Serve over ice with a premium aromatic tonic water and a wedge of pink grapefruit
Cocktails
Click the button below to discover our range of delicious cocktails crafted with Slingsby Navy Strength Gin.
Cocktails
Tasting Notes
Once the citrus has mellowed, the softer and more earthier botanicals become more dominant, adding a savoury note which balances out the palate. Jasmine and green tea takes on a stronger presence and the mellowed juniper and subtle vanilla profile, paired with liquorish root allows for a subtle and sweet finish.
Our awards
Slingsby has gained recognition on a global scale. We are exceptionally proud to have received over 90 awards from around the world including San Francisco, New York, London and China