Amplify Distilled Non Alcoholic Spirit Cans
Amplify is a distilled non-alcoholic spirit produced by our sister company and is a fantastic alternative for those looking to reduce their alcohol consumption or just looking for something a little different because making healthy choices doesn't mean less fun! A unique blend of botanicals that fire up all the senses. Gone are the days of lime and sodas or elderflower cordials and here's to a new era of mindful drinking.
Enjoy Amplify in its new convenient canned format, the perfectly balanced mix of Amplify distilled non-alcoholic spirit and Mediterranean tonic. Best served chilled and straight from the can.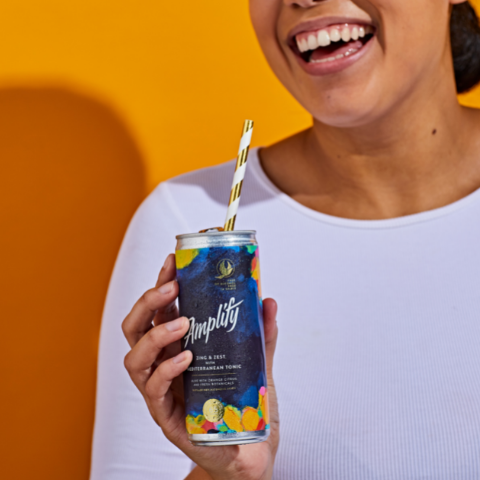 Tasting Notes
Expect scents of sweet orange with beautiful tasting notes of lemon and bittersweet orange. Pops of ginseng, earthy juniper and lemongrass provide a slight bitter edge.
Our awards
Slingsby has gained recognition on a global scale. We are exceptionally proud to have received over 90 awards from around the world including San Francisco, New York, London and China